Court Reporters can Hear a lot of Junk, but we can Help Holocaust Survivors Preserve their Story
Messy divorces, murders, child custody battles, and slip and fall accidents are just a handful of cases court reporters can sit through.
When I was a reporter, sometimes I felt like I was just taking down meaningless drivel about petty arguments between two parties who essentially couldn't stand breathing the same air as one another.
Honestly, after a bit, burnout set in and I came to feel like I was a piece of furniture in the corner of the room that nobody appreciated.
Then one day, an email popped up in my inbox that really spoke to me. In it, I learned the National Court Reporters Foundation had partnered with the United States Holocaust Memorial Museum in an effort to preserve history and were seeking court reporters to help.
Finally, I felt as if I could do something truly meaningful as a stenographer.
Instead of using my steno skills to caption television or record judicial proceedings in the courtroom, I could volunteer to help ensure future generations will know the personal stories of Holocaust survivors.



Boredom can Lead to Interesting Discoveries
Sometimes I get bored. Okay. I get bored a lot.
I start thinking of one subject and read up on it, which leads me to another subject, and another…
Well, you get the idea.
I got to thinking one day, who was the first court reporter? I don't mean the first one who actually used a machine. I mean the person who literally took down the first verbatim record.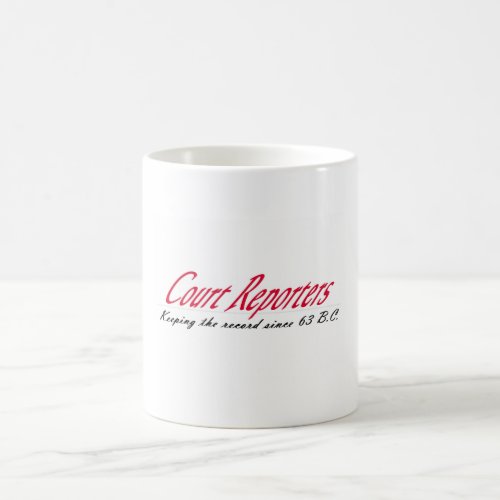 History of Court Reporting Coffee and Tea Classic White Coffee Mug

Surprisingly, I found out court reporting is old. I mean, OLD.
The first known scribe to record a speech in a form of shorthand was actually a slave named Marcus Tullius Tiro way back in 63 B.C. His master was of all people the great orator, Cicero.
Imagine being there with one of the great minds of history, listening to him speak before throngs of people and dutifully recording every word.
 Now, that job would have been interesting. Well, except for the whole slave/master thing.
After learning that little historical tidbit, I was jealous.
Seriously, during my 11 year career as a court reporter, I never came across the first famous person or was involved in a single noteworthy trial. Family law and civil matters make up the bulk of what I did.
Ho hum.
I had wanted to be a reporter (scribe) who would actually be recording something important, something that future mankind would appreciate, just like Marcus Tiro did at the dawn of history.
Then one day I got that email from the Journal of Court Reporting online magazine. The National Court Reporting Foundation was working with the United States Holocaust Museum Oral History Department.
Beginning in 1989, the Museum began recording the memories of survivors of the Holocaust and those who helped to liberate them. The NCRF is asking for volunteers to transcribe these audio and video recordings so the museum can have verbatim transcripts of these survivors so their memories will become searchable documents and be preserved in a hard format.
Hmm…I'd be recording history, and I would be doing something worthwhile. When could I start?
My Journey with Ruth Back to 1939
Within a few days, the head of the program had emailed me my first audio file. After reading over the transcript guidelines, I put on my headphones and began to take down the conversation.
This is how I was introduced to Ruth Ginsberg Geller.
I have always been fascinated by history, but not necessarily by well-known people. I'm not a famous person. Unless something spectacular happens, I never will be. I want to know how everyday people like me lived their day-to-day lives during their periods in history.
Perhaps this is why Ruth's story so captivated me. She and her family, who were Jewish, were just everyday people until their lives got caught up into what would become the darkest time in history.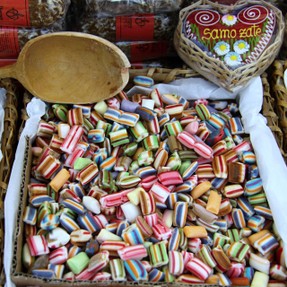 In the beginning, Ruth described her early childhood in Czechoslovakia. Her father was a fur merchant and traveled extensively procuring furs, while her mother worked in the family's shop in Moravska-Ostrava, Czechoslovakia. Ruth and her older brother, Oskar, had a happy childhood up until 1939.
Ruth, who was six at the time, shared her memory about the day the Germans marched into the city. She described them marching and riding in Mercedes Benzes, a vehicle she vowed to never own later in adulthood.
She also remembered how a German soldier actually broke rank that day, scooped her up, and took her into a candy shop and bought her candy.
That story utterly shocked me because I always assumed that all soldiers hated the Jews. Did he now know she was Jewish? Did he not care?
Her father was away on business in London at the time. He had an uneasy feeling about how events were unfolding at home and quickly told his wife to bring the children to England.
In my mind, I had always assumed the Jewish people had to leave everything behind and were left with only the clothes on their backs.
However, in her interview Ruth described how her mother, Blanche, was actually able to pack up all of their belongings and send them ahead to England. And after using a good bit of charm on the German authorities, she and the children were able to leave Czechoslovakia.
Ruth and her immediate family escaped the horrors of what would happen to the rest of her family left behind. Both of Ruth's grandmothers, two uncles, an aunt, and a baby cousin were killed in the gas chambers.
The trio arrived in London just in time for the Blitz. She recalled with fondness the time she spent in England. She also admitted that, even though it sounded strange to her now, she actualy looked forward going into the Underground during the raids because she had such a great time playing with all the children.
The Ginsberg family stayed in London until after the war, and then emigrated to America in 1946. Sadly, her father died not too long after. Blanche and Oskar opened up a five and dime in New York City, and Ruth went to college, married a doctor, and eventually settled in California.
From listening to her, it seems as if she's had a happy life since. She talked a lot about her children, grandchildren, nephews, nieces, and even more extended family and how much they mean to her.
But I Learned so Much More than Just History…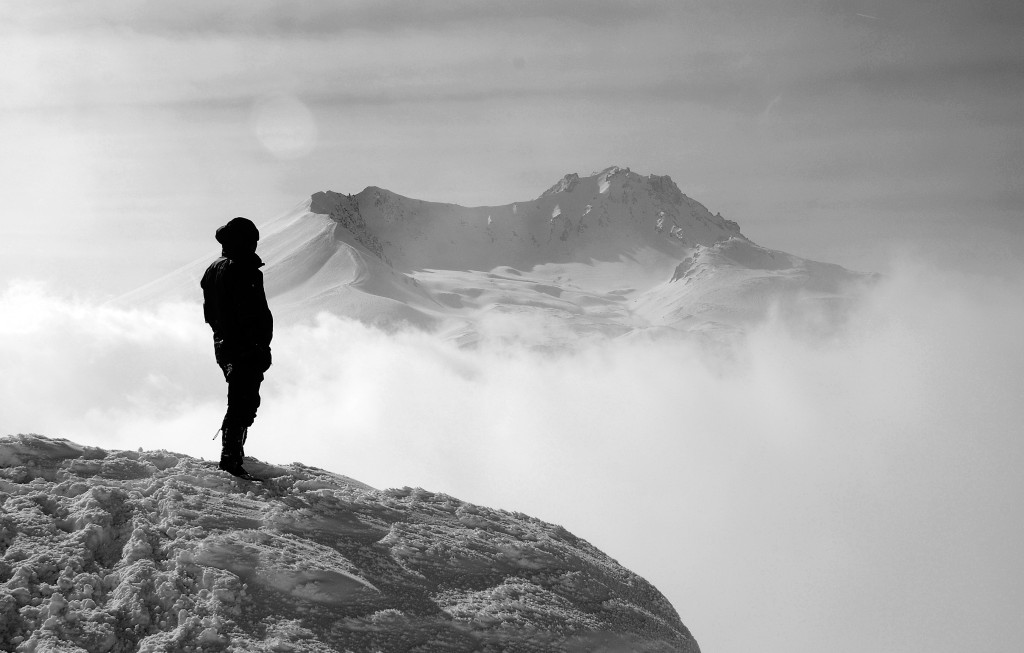 If there is one thing I gleaned from Ruth during this recording, it is that family is everything. Material things come and go, but family is the most precious thing you can have.
Listening to Ruth describe her life was like looking through a window into the past. Reading or watching documentaries about events in wartime Europe removes the human factor because it's just words on a page, or just historical facts wrapped in 30 minute or hour package. Listening to someone who actually lived it drew me in and put me right there in history with them.
If you want to hear or read Ruth's story for yourself, an audio file and the transcript of the entire interview is available on Ruth's page on the United States Holocaust Memorial Museum website.
After you listen to her story, there are thousands of audio and video files of other survivors in their library to learn about the Holocaust through the eyes of those who survived.
This experience has so touched me, I am going to transcribe more histories as my schedule allows. There are thousands left to be done.
I started this journey because I was bored, wanted to do something different, and also learn a bit of history. I feel blessed because in a way I am preserving memories that would otherwise be lost to the ages.
I may not be recording the words of a famous person, but I feel these people's stories are much more important than any notable person in history. These people's stories remind us that events caused by our leaders can dramatically alter the lives of everyday people.
Just like Ruth and her family once had a comfortable home, lots of food, and had no threat of danger to our lives, most of us sit in our comfortable homes with our bellies full, free from oppression in our present day. Memories like Ruth's make us aware that our everyday lives could be changed forever by those in power in our time just as Ruth's did in 1939.
What is the United States National Holocaust Memorial Museum?
The United States Holocaust Memorial Museum is the largest museum of its kind in the world. It contains Holocaust artifacts, photo archives, a library, and an extensive oral history collection.
More than 13,000 recorded memories are kept at USHMM, and 52,000 more are accessible through the Shoah Foundation in California.
The beauty of the USHMM is that it's not only dedicated to remembering the Holocaust. It encourages and urges people worldwide to stop hatred and prevent any future genocide, Jewish or not.
How You can Volunteer to Transcribe a Holocaust Survivor's History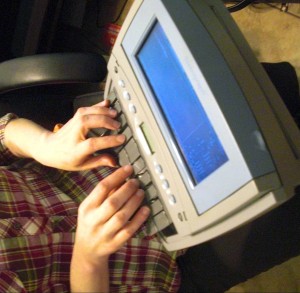 Stenographers and students are all welcome to transcribe a survivor's history. If you would like more information about transcribing a recording for the Holocaust Oral Histories program, please contact NCRA.
After contacting the Director of Research you will be sent either an audio or video file. After accepting a recording, the museum allows four weeks for volunteers to return the finished transcript in PDF format. .25 PDC's are given for each transcript completed, and a maximum of 1 PDC can be earned during a three-year period.
NCRA also needs volunteers for the Veteran's History Project. The Library of Congress has a large collection of American veteran's memories they would like transcribed as well.