Well, today was my first ever day captioning live on the air. Never have I been so excited, yet so nervous in my life! Things went pretty well, though, and I only had a slight audio problem on my second show. It wouldn't connect! It didn't kick in until about 30 seconds in to the show, and it took a few minutes for the sheer panic to subside and begin writing, but I recovered. On to tomorrow!
There's something to be said about being able to work in your pajamas. It was great! Heck, if I've got to start working at 6:30 a.m., I might as well be comfortable, right?
But enough about my day, because I want to share with you a new product line Zazzle has introduced within the past few weeks…fabric!
I know there are some crafty steno lovers out there, quilters, DIY'ers, and the like, so I've began adding designs to fabric. I ordered a couple fat quarters for myself just so I could see how well they are made. I am very impressed with how Zazzle has managed to migrate to such a tricky product like fabric. I think they both printed out very well.
You can see my two fat quarters below: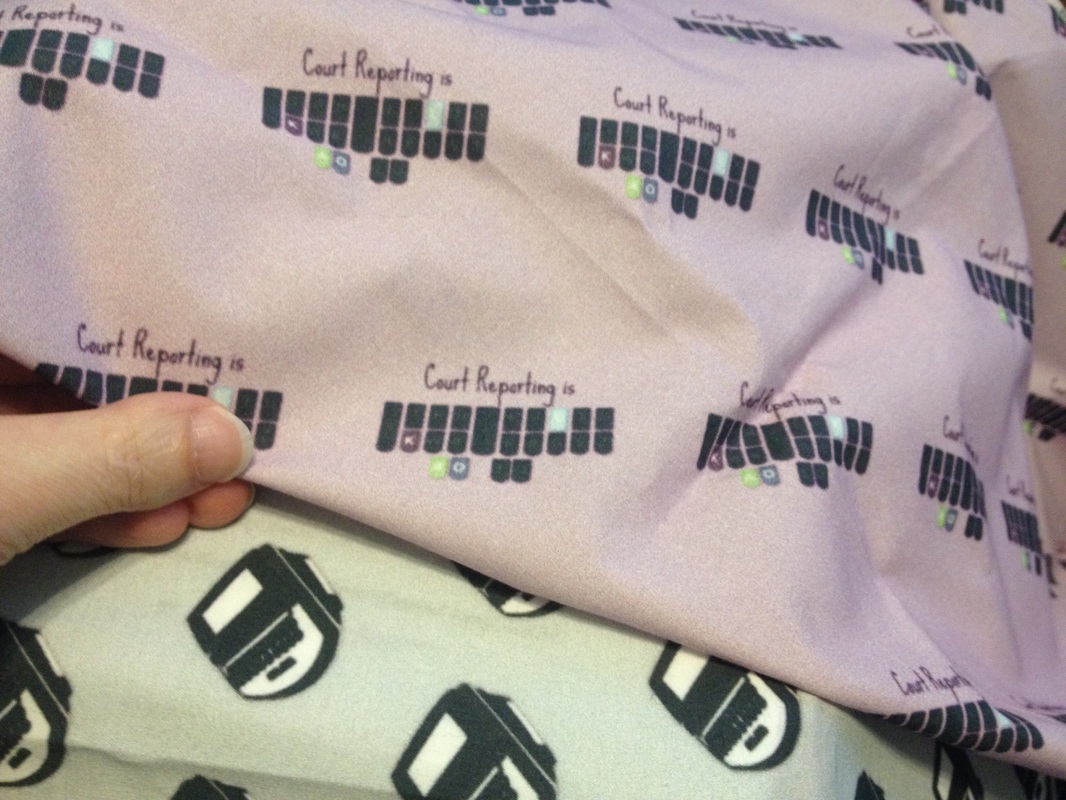 Stay tuned, and I'll show you what I've made out of my court reporting fabric.
Fabric can be purchased in either 100% cotton, polyester, a combination of both, or linen in as little an amount as a swatch up to however many yards your project requires. They're sold in upholstery and drapery weight as well. Wouldn't a captioning or court reporting covered chair be neat?
One word of advice, though: don't wait until the last minute to order fabric for your projects. Each design is printed as they're ordered, so allow production time, as well as shipping time when you place your order. I ordered my fabric on February 11th, and I received it on the 23rd.
Already thinking of things you could make with your very own steno fabric? A steno quilt maybe? Or how about a custom court reporter computer bag? The possibilities are endless!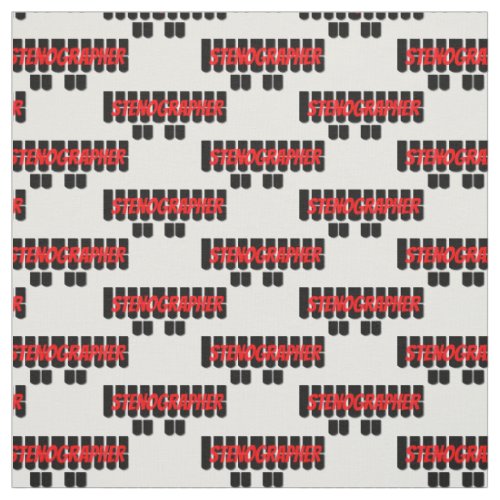 Red and Black Stenographer Steno Machine Keys Fabric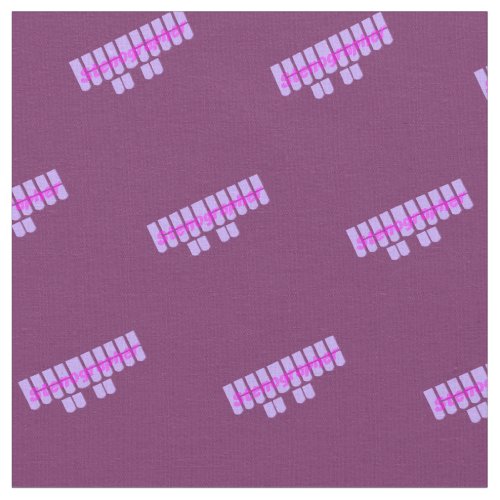 Purple Stenographer Steno Machine Keys Fabric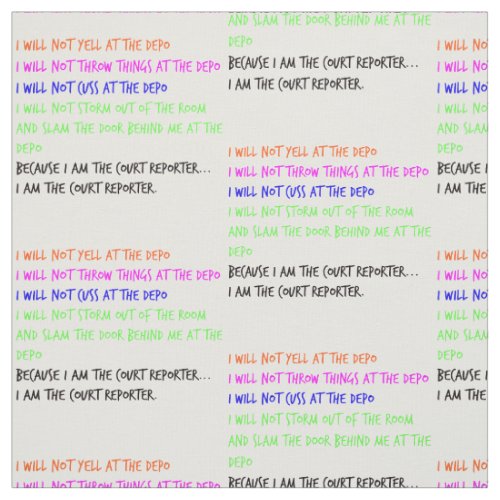 Court Reporter Temper Tantrum Craft DIY Fabric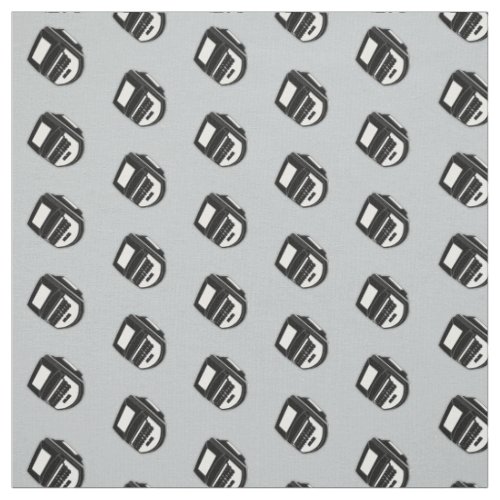 Retro Steno Machine Pick your Own Color Fabric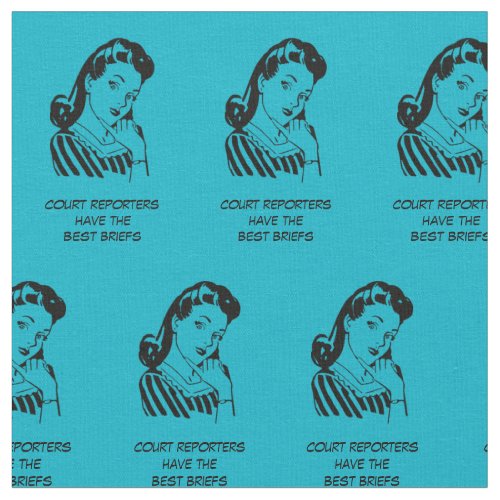 Retro Cartoon Woman Court Reporting Funny Quote Fabric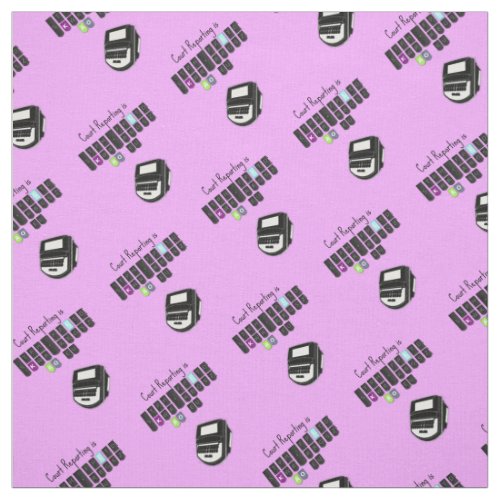 Court Reporting is Cool Steno Keyboard Fabric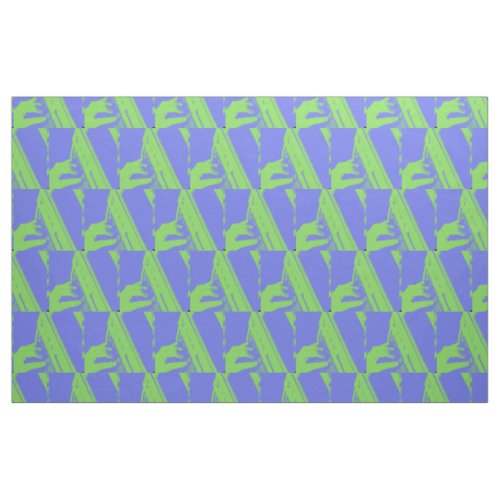 Blue and Green Court Reporting Steno Machine DIY Fabric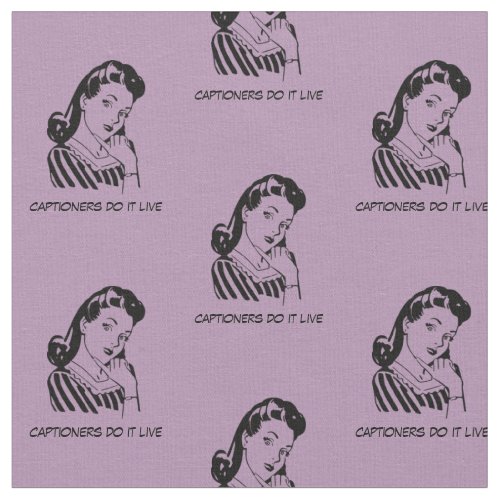 Captioners do it Live Quote DIY Fabric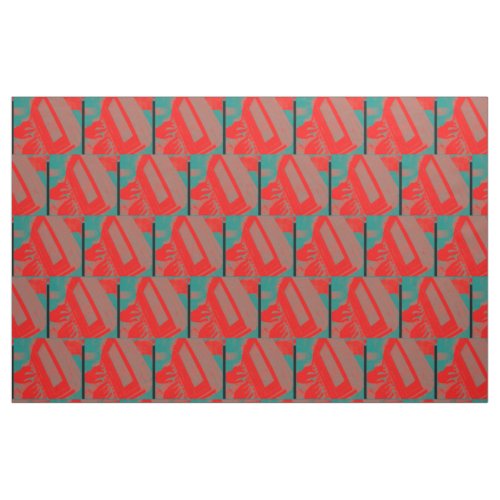 Red and Green Court Reporting Steno Machine DIY Fabric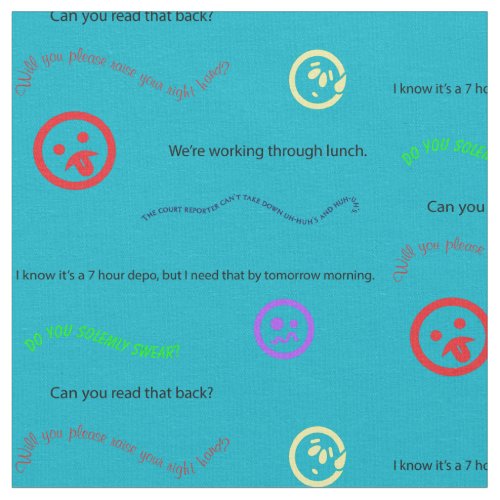 Words and Phrases in a Court Reporter's Brain Fabric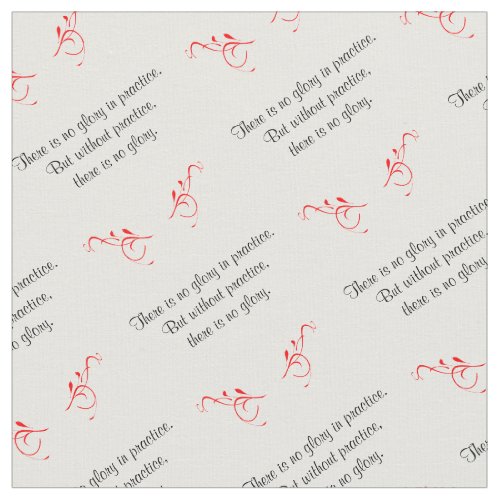 There is no Glory in Practice Motivational Quote Fabric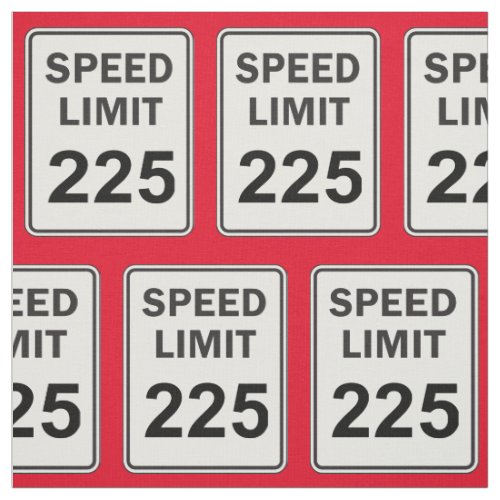 Court Reporter Student 225 Speed Limit Sign Fabric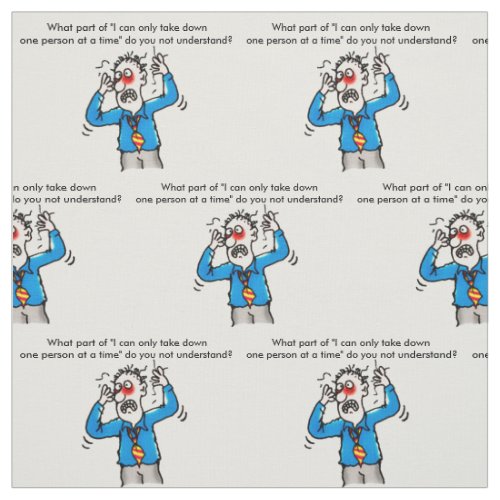 Stressed out Man When Court Reporters Attack Fabric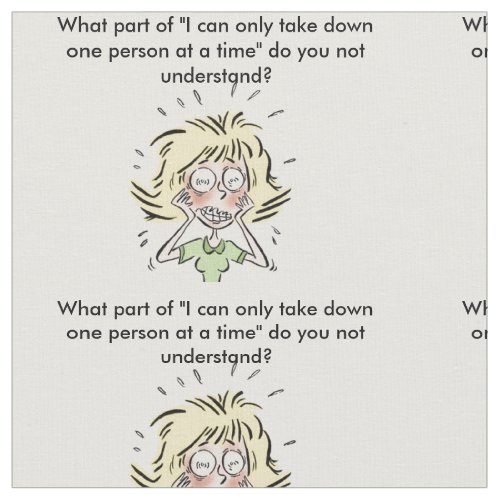 When Court Reporters Attack Editable Text Craft Fabric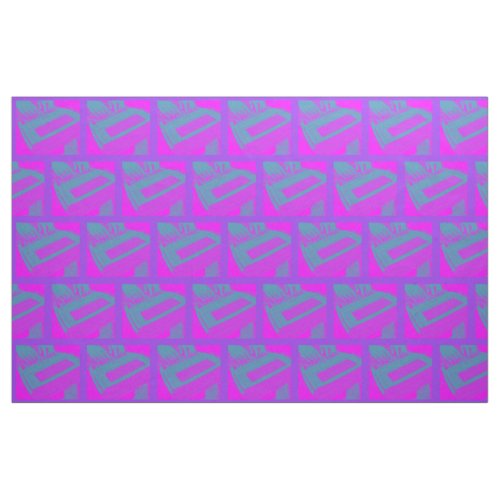 Pink and Purple Court Reporting Steno Machine DIY Fabric