Funny Court Reporting Gifts
I was amazed at the conduct of grown adults when I first became a court reporter. Sure, most everyone was friendly and professional, but then one day I got them.
You know who I'm talking about because we've all had depos with them. Maybe it was the screamer who was mad because he had to be there. Well, gee, if you don't like depos, why'd you become a lawyer in the first place?
Or maybe you've had the witness who asks for a bathroom break and never comes back. Yeah, that's a good way to handle things when someone's suing the pants off you.
My favorite scenario had to be one that I'm sure no one else has had. An attorney brought his guitar to the depo with him. Not weird enough? He started singing and playing halfway through because he didn't like what the witness was saying.
That's just a few of the reasons why I designed these cool court reporter gifts at Zazzle. Everyone else may act like idiots and get away with it, but we have to be the picture of decorum, but sometimes I just want to throw a temper tantrum like everyone else!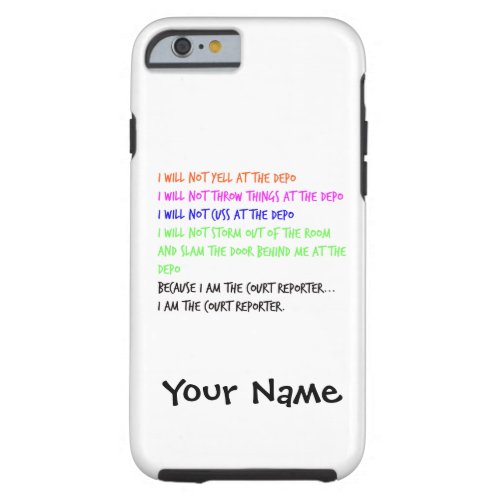 Court Reporter Temper Tantrum Funny Saying Tough iPhone 6 Case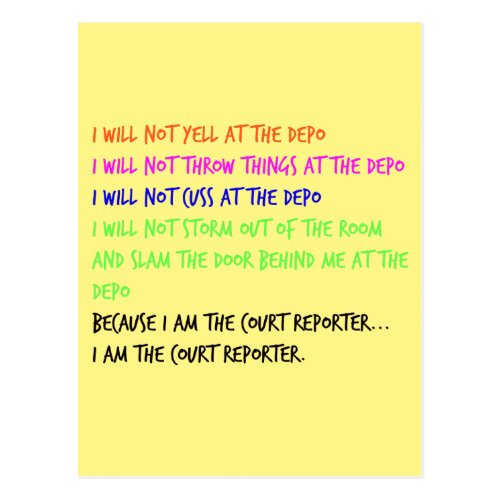 Court Reporter Temper Tantrum Postcard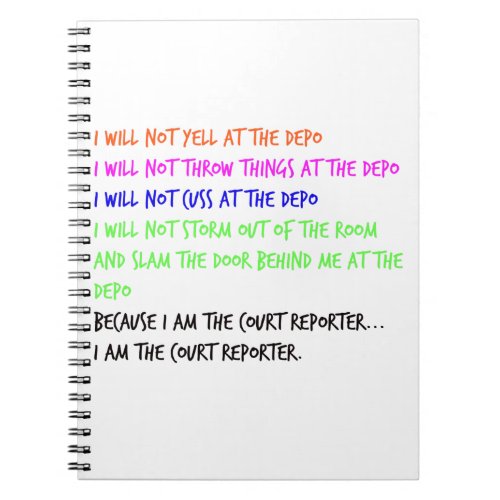 Court Reporter Temper Tantrum Notebook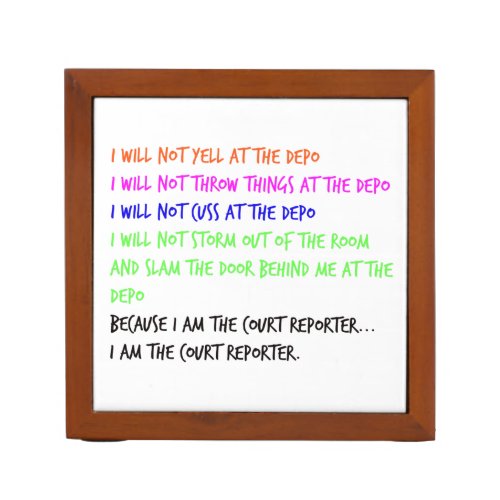 Court Reporter Temper Tantrum Pencil Holder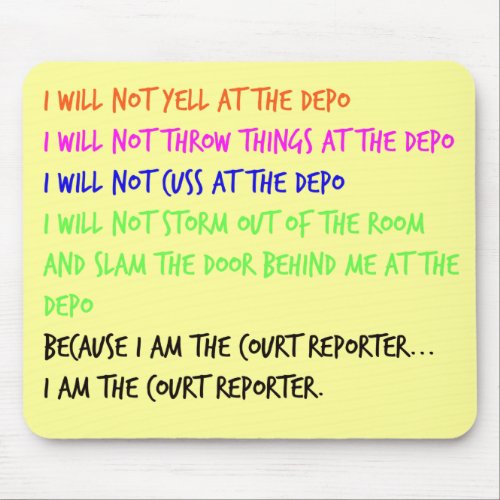 Court Reporter Temper Tantrum Mouse Pad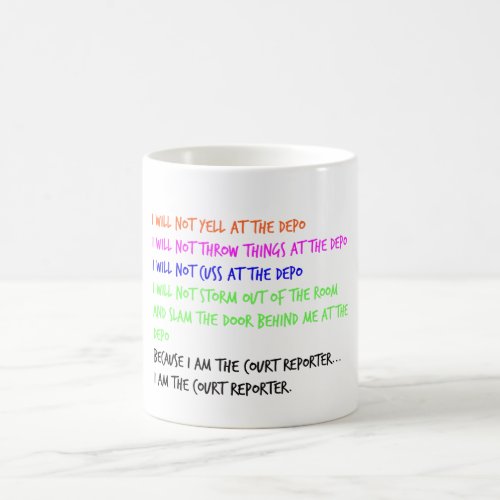 Court Reporter Temper Tantrum Classic White Coffee Mug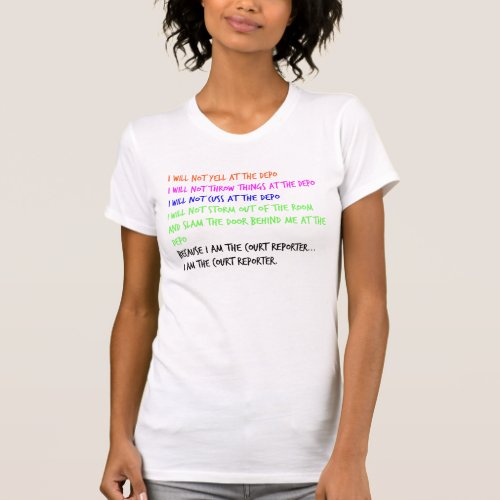 Court Reporter Temper Tantrum Tshirt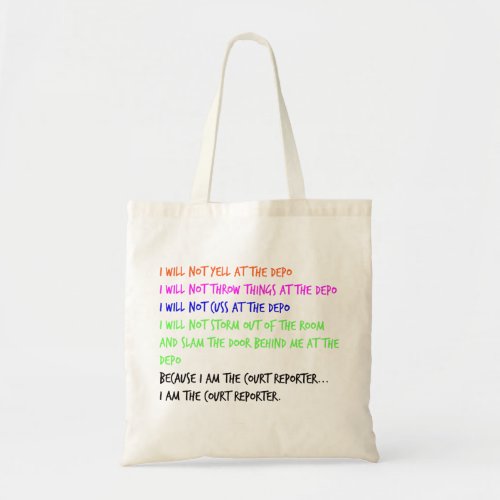 Court Reporter Temper Tantrum Budget Tote Bag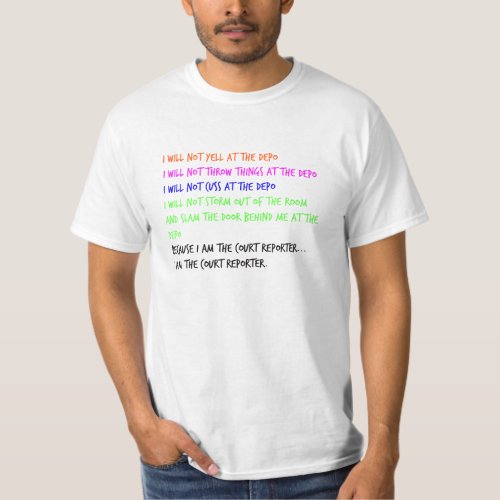 Court Reporter Temper Tantrum for Men Shirts