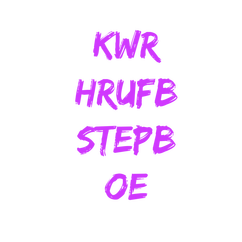 Are you enjoying Court Reporting and Captioning Week? Have you learned anything? Hopefully I'm whetting your appetite to begin your journey towards a new career.
So you've decided to become a court reporter or captioner, what's next?
First off, you need a good education. There are a few court reporting schools around the country, and NCRA has a list of certified schools  that offer night, weekend, online classes or a combination of both. I've written two articles about court reporting school and what it entails, How to Become a Court Reporter, and 5 Things you Should Know Before you Consider Court Reporting School.  
Once you start court reporting school, you're going to need a lot of moral support. The skill of writing on a steno machine is like no other on earth, and no one but someone who has mastered it can understand what you're going through. To do this, you need to find a mentor that can motivate you, commiserate with you, and answer the million of questions that you will have.
If you know a reporter or captioner, ask them if they would be willing to help you through school. If you're like I was and knew absolutely nobody in the industry, you can be assigned a virtual mentor through NCRA. Just fill out a short form, and NCRA will pair you with a mentor that best fits you.
There are lots of online forums that can answer most questions you'll have before, during and after you embark on your new career.
Sometimes you don't want to participate in something you're not familiar with, you just want to read about it, right? Here's a list of steno blogs that's chock full of info.
Hopefully, you'll find something here to help you decide whether captioning and court reporting are for you.
Happy Court Reporting and Captioning Week!